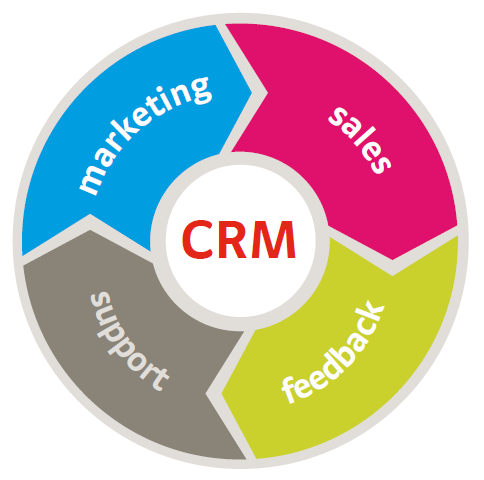 There are literally dozens of services out there that help salespeople maintain and develop relationships with prospects. Salesforce, Yesware, Highrise, the list goes on and on. So called Customer Relationship Management tools are key in order to track, remind, and manage these professional relationships. There's services that tell me who to follow up with when, relevant personal data, the history of our relationship, and everything I'd ever want to know about our relationship.
Yet in the end, I don't really care about those relationships. They are means to an end – to get a sale. Meanwhile, my life is full of relationships that I truly do value – my family, friends, acquaintances, and everyone else I interface with willingly. Why aren't there CRM platforms for people you care about?
Spending Time With Friends Is Still Hard
You might say that's preposterous – if they were truly people you cared about, you wouldn't need software to remind you their name and background details. But I disagree.
Ever since college, I've been amazed at how few opportunities there are as a young adult to connect with anyone outside of my inner circle. I spend plenty of time with my housemates, girlfriend, family, and friends in the regular meeting groups I attend locally. But outside of existing circles, it's very hard to get together with people.
First one party has to reach out and ask, which is easy to forget to do when one has dozens of lukewarm contacts they'd like to see. Then you have to schedule them into your calendar just the same as a business contact, which is hard since we're all busy. Then you have to find a place and time that works for both! There is undoubtedly friction here, since even dear friends will often deteriorate down to nothing more than a Facebook Like every now and then.
And yet these are truly people who I care about and want more of in my life.It's ridiculous. If there were software that helped reduce that friction, it would greatly improve my quality of life, more than any social network app. Instead of creating secondary interactions with online profiles, it would increase the face to face time with real people.
An FRM Would Be Similar to a CRM
What would this look like? I daresay it'd be almost exactly like existing CRM solutions, but plugged into your Facebook and phone contacts rather than Linkedin and email. It would provide relevant information about people you haven't talked to recently, and streamline outreach, perhaps even with templates like CRM solutions do. The key would be making things warm and personable rather than robotic and forced. That shouldn't be difficult, given the wealth of information people already share to their social networks. There's already bots that can post statuses that sound like you – why not use that power for outreach?
The friendly CRM could even prompt me to connect with friends based off what we share. If we both post about similar topics – thats a chance to reach out. If it's been a year since some significant event, time to reach out. Have an unscheduled lunch hour? Pick a valued friend you've been meaning to see, and drag and drop to quality time.
Maybe it could prompt me to share content I'm already reading with friends who it knows would like it. Did Joe just post about Trump recently? Present me with an autocomplete template to send my thoughts on the piece I'm reading right now to him and spark a reconnection.
Integrate with Yelp and help us remove the friction of finding a conducive nearby place. Integrate with Open Table and take away the friction of a crowded restaurant. Cross reference my other dear friends and source up the people who have the most interests in common to allow me to double dip and host multiple friends at once. The options are endless, the data is already there, and the need is real.
You know when you reach out to a loose contact to ask a favor, and genuinely wish you were just reaching out to be friendly? I hate that feeling, but not enough to actually schedule warm contact with friends. There's friction, and no reason to reach out today versus any other day.
That's the gap this software would bridge – reasons to reach out, while streamlining the event itself to be as easy as possible.